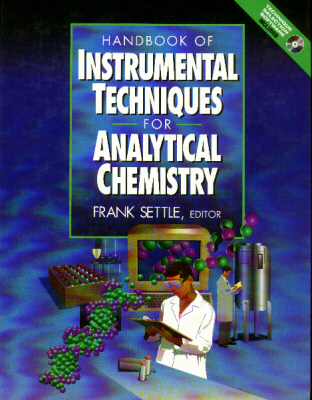 HANDBOOK OF INSTRUMENTAL TECHNIQUES FOR ANALYTICAL CHEMISTRY
FRANK A. SETTLE
Prentice Hall, 1997. 1024p.


This book/disk Handbook provides introductory information about the most widely used instrumental techniques and methods used in analytical chemistry and helps the reader determine which technique is most appropriate for their needs. This book/disk Handbook consists of an introduction and seven sections, each addressing a major area of chemical analysis (separation techniques, optical spectroscopic techniques-qualitative, optical spectroscopic techniques-quantitative, mass spectrometry, electrochemical techniques, microscopic and surface techniques, polymer and macromolecular techniques) and a floppy disk containing Technique Selection software.